Who do you want to be today?
We live in a world where we are used to partner with brands that help us express our values and beliefs and do a million things to earn a million titles. 

The products we offer at beloved.design aren't created for the cause of impressing anyone of your friends and followers … All we want is to help you smile at the person you see when you look in the mirror.

Our prayer is that our clothing feels natural on you – on both your best and worst days, and that it helps you remember your eternal value.
You Are Beloved.
Annabel & Johannes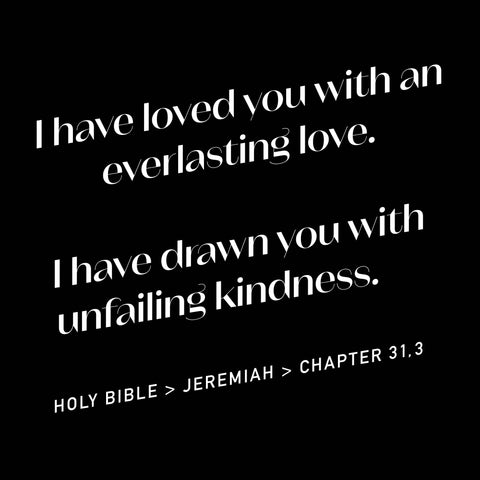 👩🏽‍🦱 🧔🏻‍♂️ 🧑🏼‍🦰 👵🏼 👱🏻‍♀️ 👨🏾‍🦰 👧 🧒🏻

All of us long to fit in and to stand out. 
We dress for the moment hoping to seize that day.
Fashion allows us to upgrade our bodies and to elevate our spirit. 
We see, we touch, we hope.
May the *LABELS* grant us cover.
We all know that this game is broken, still we play it anyway ...
🤫
Ready for the next level?
Come on, let's create the *BEST* version of yourself.
Stop the tears. Back on your feet. Run. Fail. Learn.
Faster! Harder!

They say the higher one climbs, the deeper one falls. Fail faster! Fall harder!
We listen. We learn. We make the experiences. We connect the dots.
🫀
We grow to understand we're ... #BRoKeN.  
Why? Why? Why? Why? WHY?

WHY do we humans keep forgetting the most important thing?
WHY is it so hard to listen to the silent voice?
The one that tells us that "personality starts where comparison ends".
Thanks Karl Lagerfeld. 
The one that tells us that the sum of our trophies and titles were never meant to define our destiny. 
The one that tells us that we have been "fashioned from all of eternity".
Amen King David.
The voice of the Creator who designed each one of us to love and to …

🫂

… be loved.


Meet our founders
beloved.design is a creative platform launched by Annabel & Johannes Schubert.
You may have heard rumors about us when we were still known as schatzi&schatzi – the crazy (because married) couple at creative agency Jung von Matt that never stopped giving birth to new marketing ideas.

Over the last 15 years we've (hopefully) learned a few things about developing delightful consumer experiences serving a large directory of brands from Apple to Zalando.

We've also helped a ton of charities and churches, NGOs (even the German government) and worked directly with upcoming agencies and fast-growing startups such as shift.agency, co:cubed and MotionTools to define their purpose, raise their voice and maximize their market share.
Join our network
Time for a #selfie.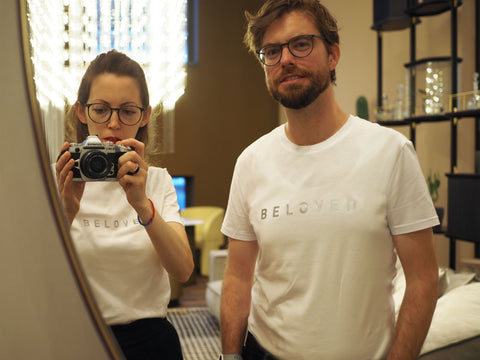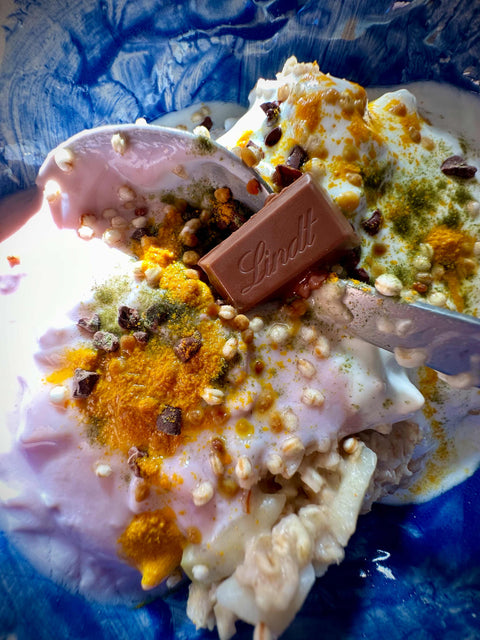 What we aren't known for:
Few people are aware that we are (probably) the best porridge chefs in the world.
Maybe it is because we ask our kids not to share photos of our messy creations on social media. 

Maybe it is because no one really cares about what other people have for breakfast.
Arrange a coffee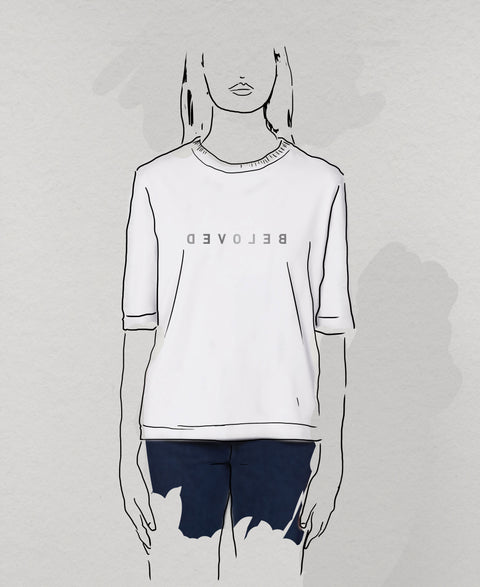 What we want to be known for:
Honestly, the world doesn't need another fashion company. The world needs people that know who they are.

We hope that the everyday lives that we are living help people get a glimpse of their identity as being the Beloved.
But we can't meet the whole world in person. That is why we are designing products and experiences that make it fun to discover your unique purpose in the symphony of life.
Explore our products